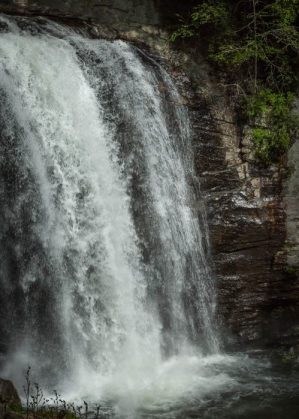 Spring Spiritual Celebration, Asheville, NC
May 2, 2019 - 9:00 am

to

May 5, 2019 - 7:00 pm

|

$347.00
Asheville, NC, USA
With Gregory Ashid Possman, Psychic Trance Channel
Thursday, May 2nd through Sunday, May 5th 2019
I love spring flowers, mountains, waterfalls, good friends, forests, gardens and channeling. This weekend retreat highlights everything I love into one peak experience. We gather in the Mountains of Asheville, North Carolina. This weekend will combine beautiful natural settings in the mountains with channeled healing, information and empowerment. The focus will be on reconnecting to Mother Earth while exploring other realms simultaneously. From t he Salt Cave Spa in Asheville to the Hot Springs north of Asheville, beautiful gardens, one of my favorite gorgeous waterfalls, hardwood forests, and a powerful Riverside hike, this will be a recharging and rejuvenating experience. I invite you to join me by private car*, easily enjoying nature, meditating, experiencing channelings, and having fun.  Treat yourself to four days happily exploring Mother Earth, the beauty of the Mountains and the magic of Asheville, North Carolina.  We'll have time to visit powerful sites while getting to know one another.  This intimate, sacred experience is designed to heal past lives, discover spiritual connections and ground with Mother Earth in these ancient mountains while deepening our relationship with the Masters.
Day 1. Thursday, May 2, 2019, arrive in Asheville North Carolina where Gregory will meet you at Gail Racy's residence 9am. We will ride the Red Trolley through Asheville learning about its colorful characters, history and tall tales. After our two hours tour your ticket will allow you to hop on and hop off anywhere you wish. You can spend the rest of the day exploring the city on your own using the red trolley as your transport, you can explore the art galleries and the gift shop at the Grove Park inn, visit the art studios in the River Arts District, roam the downtown area or spend the afternoon relaxing. After dinner, we will gather for our first channeling and spiritual orientation.

Red Trolley Tour: Asheville Visitor's Center; 36 Montford Ave. Asheville, NC.

DAY 2. Friday May 3, 2019, after breakfast we enjoy a group, channeled introductory cleansing and healing led by Askos and the Siriun Medical Team in the Asheville Salt Spa. Wear casual clothes (you will need a pair of white socks) in the therapeutic salt cave which is intensely saturated with negative ions. The salt rock crystals in the cave release 84 trace elements and minerals which are essential to the homeostasis of our bodies. With 20 tons of pure pink salt, you will experience the micro climate of a salt mine. this climate is created by maintaining the specific temperature and humidity levels found in a naturally occurring cave. The salt in the cave comes from three mines in Pakistan, from over 500 meters below the earth's surface, and is over 250 million years old. It is anti-bacterial, uncontaminated by dirt, and free of toxins and pollutants. Afterward, we'll break for lunch and proceed to the Asheville botanical Gardens for channeling amongst the beautiful natural surroundings. After and early dinner, we will attend the famous Asheville Drumming circle (in the park downtown about 6pm).

Salt Spa; 473 Hendersonville Rd. Asheville, NC 28803.
Asheville drumming circle; Pritchard Park in downtown on Patton Avenue at College Street.   67 Patton Ave, Asheville, NC 28801 6pm.

DAY 3. Saturday, May 4, 2019, after breakfast we will meet at Gail Racy's residence for a morning of creative artistic fun with alcohol ink. Before you panic, remember; no artistic ability is required for this enjoyable spiritual activity. After showing us examples, Gail will turn us loose with our creative abilities and we will enjoy a morning constructing our own creations. After lunch we'll drive to Brevard, NC (land of the waterfalls). We visit Looking Glass Falls where we will descend into the Grotto to a magical spot where Gregory will channel the Spirit of the Falls and (weather permitting) you can bathe in the clean, clear water. The brave can swim into the Falls and enjoy the vortex. If time allows we may head over to slide rock, the original natural water slide for a chilling descent into the abyss!  Your inner child will love it. We'll have dinner together afterward in the Twin Dragons restaurant in Brevard.

Looking Glass Falls U.S. 276 North from Brevard about six miles on the right side of the road.
Twin Dragon Oriental Buffet: 1261 Asheville Hwy, Brevard, NC 28712    Phone (828) 883-3197
DAY 4.  Sunday, May 5, 2019.  Relaxing Sunday Brunch will start our day and then, we'll attend the Skinny Beats sound healing meditation in downtown Asheville. Atlantean Crystal Bowls, drums and various other instruments are used in this musical healing journey. Traveling the short distance to the quaint town of Hot Springs, North Carolina, we'll enjoy an easy hike along the serene and gorgeous Laurel River, experiencing another channeling by the Ancient of Days. Having enjoyed plenty of "river" time, we head into the village of Hot Springs for a soak in the healing mineral water. (Bring bathing suit, towel and flip-flops). Gregory will again channel for you as you soak. Afterward, we will drive South to Asheville for an enjoyable dinner together at Gail's.

Skinny Beats Sound Shop; 4 Eagle St, Asheville, NC (828) 768-2826
Laurel River in Hot Springs
Hot Springs spa Address: 315 Bridge St, Hot Springs, NC 28743 +1-828-622-7676

Day 5    Monday, May 6, 2019. this will be the day of departure. Those who drove in are free to start their Journey whenever they desire and those who flew in will depart from the Asheville airport. This will give you a good night's sleep before your journey home. Should you wish a private session with Gregory after our weekend terminates, this will be the day to pursue that opportunity.
What Others have Said about this experience;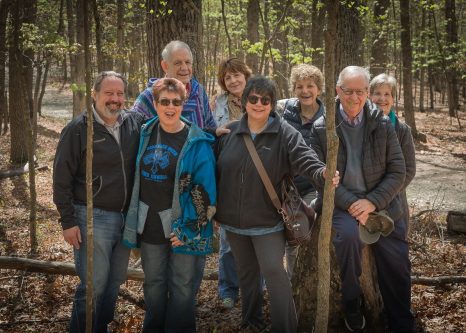 "I was blessed to be part of a 3-day retreat in Asheville NC led by Gregory Possman.  He took us to the Salt Spa, the Asheville Drum Circle event, NC Arboretum, Looking Glass Falls, the Laurel River magnificent waterfalls, wonderful restaurants and an hour-long soak in fabulous hot springs.  Each segment was fabulous in and of itself.  In addition, Gregory did very powerful and meaningful group channeling; the spiritual messages resonated deeply with all of us in this group.  One of the most fun and positively life changing experiences of my life that I will always remember.  Lots of  information in the recorded channeling  he sent us we will use to help us. Oh yes Gregory is a delightful and wise soul.  Loved this experience." Donald Simon, Marietta, Ga.
"Thank you so much for a most wonderful retreat! I needed to "step away" from my  daily routine and have some quality spiritual time.  All the locations were perfect and such wonderful energy.  It took me a few days to adjust to Marietta again after the lofty frequency of the mountains." Catherine Burbank, New Hampshire.
This itinerary is subject to change due to Weather and\or safety of participants.
Land portion includes:
Entrance fees to all attractions on the itinerary.
All Ceremonies and Channelings related to the journey including recordings.
You are responsible for:
All meals on the trip.
Your accommodations during the journey.
(Gail has graciously offered to house two guests first come first served.)
*Local participants are welcome to stay in their own homes. Transportation will be by personal car and volunteers for driving are appreciated. Although we'd love you to attend the entire event, you may choose the portions you desire. Investment for individual portions follow:
Asheville salt spa:                                                $59.00
Botanical Gardens:                                             $59.00
Looking Glass Falls:                                           $59.00
Laurel River walk (Hot Springs)                         $59.00
Hot Springs healing session (Hot Springs)      $59.00
Recommended Lodging for Out of Town Visitors:
Best Western Asheville Tunnel Road: 501 Tunnel Rd, Asheville, NC 28805 US
Personal investment for this trip is $347.00 USD (double occupancy).
Deposit of $197.00 USD is required immediately to reserve your space.
The balance of $150 USD must be paid by April 20, 2019.  Space is limited to 12 people, to avoid disappointment, send your deposit now by Pay Pal, Visa, MasterCard or USD Cash. Upon receipt of your deposit you will receive a packet with the updated itinerary, your registration materials and a list of items to bring.
Contact Sandie Possman at +1 828-265-3493 (USA) or Email: sandie@gregorypossman.com
Due to the proximity of this journey, anyone cancelling will forfeit 100% of their deposit.
 REGISTRATION / AGREEMENT FORM
(Please send the completed form to sandie@gregorypossman.com)
Name_____________________________________________________
Prefer to be called: _________________________________________
Home PH: ______- ____________ Mobile PH: ______-  ____________
Address: ________________________ City: _____________________
Postal/Zip Code:  ________Country: ___________________________
E-Mail: ____________________________________________________
Dietary Requirements________________________________________
I would like to Room with: ____________________________________
We will be accepting payment by PayPal, Visa, Master Card, USD cash. 
Please email Sandie for the information you will require to complete this transaction.  sandie@gregorypossman.com  
Disclaimer:  All passengers assume personal liability for any damages or accidents incurred during this trip.  The Possman's cannot be responsible or liable for loss, damage or theft of personal luggage and belongings, nor be held liable for personal injury, accident or illness.  The Possman's act only as agents in securing transportation and other travel services and in no event, shall the Possman's be liable in the event of any failure by any persons or company to render any transportation, lodging or other services to be provided on the tour.  All transportation and other travel services are provided to tour members subject to all the terms and conditions under which they are offered to the public generally.  The Possman's nor any of their agents, representatives or co-facilitators shall be held liable for any personal injury, property loss or other damage to any tour member sustained on the tour, whether arising out of any loss occasioned by neglect, default, strikes, wars, hostilities, civil disturbances or resulting directly or indirectly by act of God or incident to the tour or otherwise.  Any loss occasioned by neglect, default, strikes, wars, hostilities, civil disturbances or resulting directly or indirectly by act of God is subject to the same responsibility clause outlined within this agreement.  The tour member shall consider the acceptance of the initial service to be provided under the tour an acceptance of these conditions.  The carriers and transportation companies whose services are featured on this tour are not to be held responsible for any act, omission or event during the time passengers are not aboard their respective conveyances.