Channeled and Intuitive Readings with Reverend Dr. Gregory Possman
Do you feel stuck yet you're ready to move forward on your Spiritual Path?
Do you feel there is something holding you back and are not sure what it is?
Is there an event or relationship that you need help getting past?
Do you just need a little guidance? or even a lot?
Are you dealing with a health issue and would like to explore it's emotional cause?
A private session with Gregory has been the solution for many people.
Channeled and intuitive Sessions are done by telephone, by Skype or in person.
Typically thirty minutes to one hour in length, sessions are recorded and may include: Archangel Michael, Quan Yin, the Ancient of Days, Sananda, The Council of Shambhala or Merlin
Private Consultation information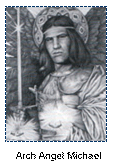 Gregory does spiritual counseling, channeling messages from Quan Yin, Archangels' Michael, Raphael, and Gabriel, Master Teacher Spirit, various seats of the Council of Shambhala including Meera, Jalil, Jared Ben 'Hey and Narush, Helerion, Metatron and Sananda, both in trance and consciously .
Tape recorded private sessions may include information from the Akashic Record, explaining current and past situations, psychic impressions, healing work, removal of blocks, and information on current challenges. Questions on relationship, prosperity, health, geographical location, business and spiritual growth are all popular topics for clarity.
Sessions are available by phone or skype and both sides of the conversation are recorded. The link for the resulting MP3 file is e-mailed to you immediately. You may also receive a compact disc, by snail mail if you prefer. The Recording is kept for one year on external hard drive as a backup of your session.
Your session is confidential. Again, consultations are available by phone, by skype or in person.
All sessions are Eastern time … that is the same as New York, USA time.
Personal Investment: $150.00 per hour. Thirty-minute minimum. You pay only for the time you use, once the minimum is utilized.
Phone sessions are paid for by Visa, Master Card or Pay Pal only. All credit card information is kept confidential. Morning appointments are preferred.
To book a private session with Gregory:

To read about how private sessions with Gregory have helped others please click here
Payment
Pay Pal, MasterCard and Visa are accepted.
Terms of private sessions:
Cancelled sessions are rare. Those who notify us of a cancellation less than 24 hours in advance or those who fail to keep a session, will be charged via the credit card we have been given for payment. Those who give more than 24 hours notice will not be charged. If an agreed upon session time will not work for you, please contact us so another can take advantage of the time made available.