Lee Ann Mason; (Gregory Possman's Sister) a Medium
Received in a Past Life Mediation. July 12th, 2019
I have always known and have been convinced that I was a part of the Civil War era. I didn't know to what capacity and I found that I was totally something that I didn't expect. During this meditation , I learned that I was a 17-year-old male who joined the Confederate Army. I saw my home, a cabin in the woods, while I was explaining to my parents that I had joined the militia and that I would be leaving to go to war.
I witnessed my death. I laid there after I had been shot twice, in the head and in the stomach. During the meditation after I had been shot, I started getting horrible pains in my head and my stomach. My head was pounding where I had been shot. The pain in my stomach was horrific as if I were going to vomit. As I laid on this small mound of a hill, I could feel my body starting to turn cold and I was actually shivering while doing the meditation under the covers as my body was dying. I could hear the gunfire around me and see the gun flare as the devastation took place  around me. I slowly took my last breath and died.
All night long I had a dialogue with myself as a young soldier in the 1800's. He/me, kept asking why so many people came to the place of the battle (Gettysburg) to gawk and stare at them. The site is now a national park. So many souls from the battle remain on that battlefield. I was explaining to myself as a young man in the Civil War that people weren't coming to stare, they were paying their respects to all who lost their lives. No one can really imagine what those soldiers went through for what they felt was a good cause. I was actually watching my own battle and envisioning the war as myself.
The Spirit of the young man told me that he wanted to leave this place. I died at the battle of Gettysburg and part of my soul still remains there. What I find odd in this lifetime is that I had fought for the Confederacy (the South) and not the Union (the North). In that lifetime, my family did not own slaves. I did live in the South at that time. In this lifetime, I do not believe in slavery and I detest the thought of slavery. I do understand it wasn't just slavery the South was fighting for. The South also fought for their independence.
I have done a lot of past life regressions before, however this one is very memorable and will leave a lasting impression on me. I will never forget the experience and that night. It is my passion to free the spirits at Gettysburg and let them experience spiritual freedom. Thanks for your help in freeing them.
Lee Ann Mason
For a free Channeled Exercise clearing spirits,of Arch Angel Michael Click Here
more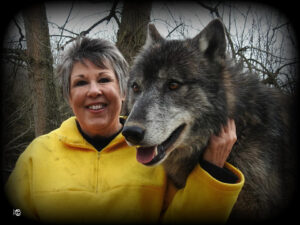 information on Lee Ann Mason:
https://www.leeannspiritsoul.com/
Facebook; https://www.facebook.com/spiritsoul24/