Because of the session with Archangel Michael, the perfect contractor materialized, the renovation of my A-Frame building began again last December and was finished by the end of July.
The Mystery School teachings have truly changed my life.
The session with you was so incredibly helpful …
Hi Gregory, I just listened to the audio file. What a beautiful and powerful transmission! Thank you for all you are doing…hope less excrutiating for you in the future ;)
Thank you again, you are fantastic!  Franziska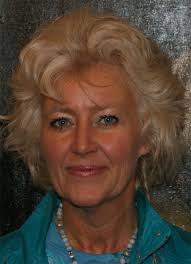 Thank you so much for taking the time to help me in a difficult time.  Highly appreciated.  I have been listening to your CD and I love it.  Many blessings, love and light, Jette T.
Gregory. My reading was absolutely amazing. There are no words to describe. I am so grateful! Life changing reading for sure! God Bless you for doing what you do! Wendy
Original Testimonial from Anonymous.
Whew…….. I am so renewed, and in a much better place since I had my session with you yesterday. The God Source that came in was most Heartwarming, and came in with the highest integrity. I like this new energy we are in now…..
The healing I received was
...
Gregory, I must tell you a story from the real world where you have made a difference. This is the love I have always known existed, but never before have met.
Dearest Gregory…..I just want to thank you so much for the wonderful channeling Thursday, September 09. You channeled Cassandra for me….and that channeling has given me so much peace at mind. She invited me to stay in the angelic realms when I pass over and educate me together with the other angels……Can you imagine….She only...
Gregory, You've made a difference in my life and I cannot thank you enough.
Gregory, I wanted to tell you that personally I am doing great these days, mostly in part due to the last two channelings I have had.  Thank you for scheduling those readings promptly when I needed them.  I now feel my life is really becoming the peaceful, balanced and harmonious reality I have always longed...