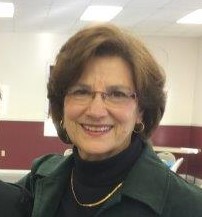 Greetings Gregory,
As I woke up this morning and while listening to your monthly channeled message, I also felt gratitude for so much in my life.  The list begins with being able to go to Baltimore to Alien Con last November.  Meeting you, purchasing the Rebirthing the Light Within, and winning all 3 of the Mystery School teachings has truly changed my life.  My session with you and Archangel Michael also helped me see my life from a much higher perspective and was able to overcome many of my hermit habits – which I'm still working on by the way.
For that reason, I listened to Rebirthing the Light again today and realized I had missed your birthday which I had intended to remember.  So, Happy Belated Birthday with wishes of Peace, Love, Joy, Health, and Happiness all year long!
Because of the session with Archangel Michael, the perfect contractor materialized, the renovation of my A-Frame building began again last December and was finished by the end of July.  My website will, hopefully, be up by the end of September and will be called Doorway to the Divine.  The building is referred to as Nature's Haven, nestled in the woods.  There was a soft opening last Sunday, and after many years of thinking it was impossible, I am finally starting a business there doing energy sessions, meditations, and classes sharing lots of knowledge and wisdom gathered over my many years.
Without my soul leading me to you, I  don't know if any of this would have manifested.  My gratitude is beyond measure and wish you all the best for all you do always.
Work on it began 2 1/2 years ago and then stalled until last December! It took lots of time and work and have to pinch myself every so often to realize it's really happening and that I'm ready to change my life once again.  Life all-in is truly an adventure!
Thank you so much with tons of Blessings always,
Sharon